If you are having issues with your music and it seems that one track is "bleeding" into another, or another song seems to be starting at the ending of another song, you could be experiencing some crossfading.
The innuOS Operating System runs the Logitech Media Server (LMS) software in the background as its playback engine. You can check inside your LMS settings to see if it's changed your default settings to crossfade. Follow the steps below for shutting this option off:
1 – Power up your system, including your DAC, and go to your computer browser and type:my.innuos.com

2- Then click on your server, and note that now on your address bar you have your IP number- right after the IP number type :9000:/default/settings/index.html
for Example 111.11.10.111:9000/default/settings/index.html
3- You should see the following default page: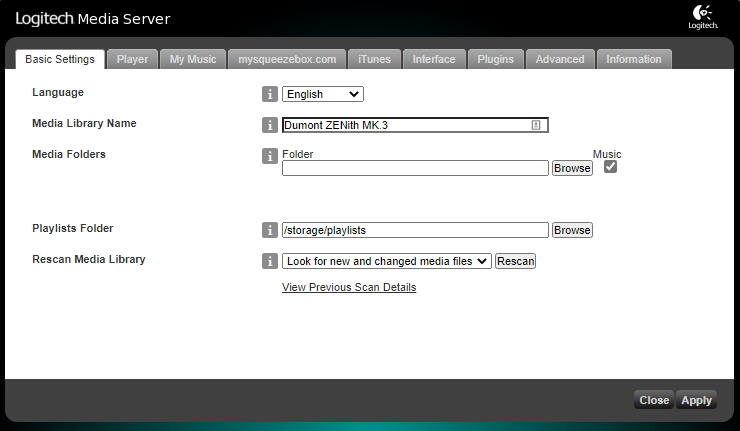 4- Now select on the top the PLAYER Tab

5- Then below you can select your DAC, and right next to it click on the dropdown menu that says Basic Settings and select Audio

6- Now on the second option down, please make sure that Crossfade is selected to NONE


7- Make sure Crossfade is set to NONE, and Crossfade Duration is 0, then click on Apply (on the lower right side of your screen)
You can now close these LMS settings windows and you should now be able to go to your my.innuos.com (or your Innuos Sense APP) and play without any crossfade.
We strongly recommend not changing any other settings here, as this may result in your Innuos not working properly.
That's it. If you have any additional questions you can reach out to our support team via support@innuos.com.