From innuOS 2.1.0, TIDAL has now been natively integrated into Sense. You can now login directly to TIDAL via TIDAL's Login screen, therefore you can use your email/password or integration with Facebook, Apple or Twitter.
TIDAL is a third-party paid streaming service. You will need to create your account prior to adding it to your Innuos. If you have not already, go to tidal.com, create your account and choose your plan.
To configure TIDAL on Sense, do the following steps:
1. Open your Innuos Sense APP, or navigate via your browser to my.innuos.com.
2. Select the Server > Settings
3. Scroll and select TIDAL in the Streaming Services list
4. Now just click on Connect TIDAL
5. A Pop-Up window will prompt you for your TIDAL credentials. You can use your username or otherwise connect via Facebook, Apple or Twitter.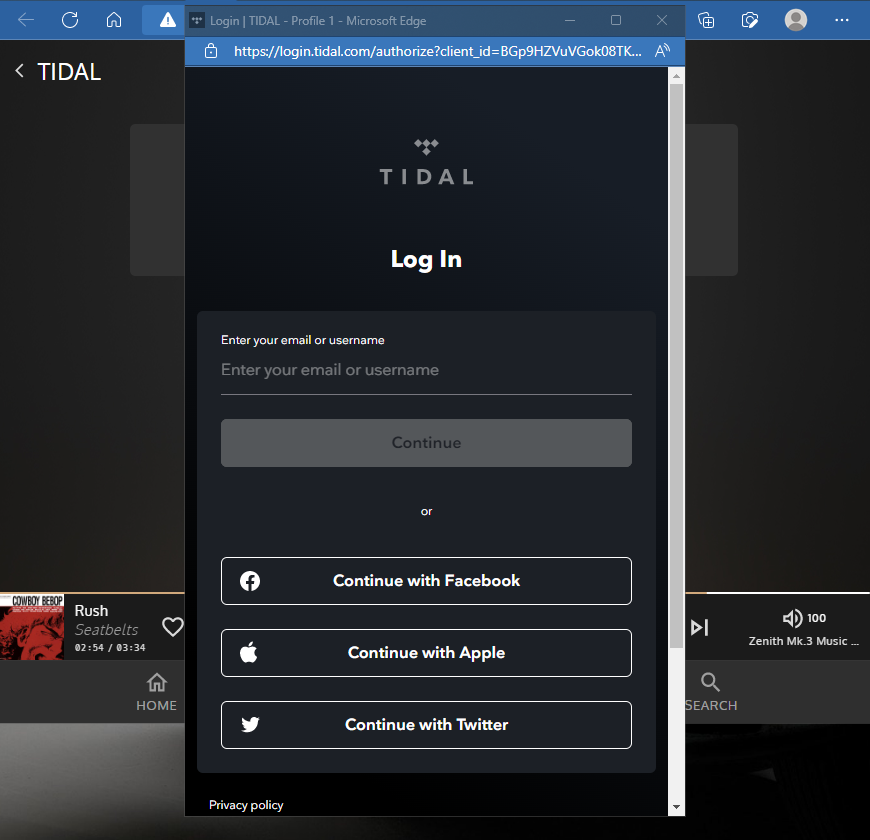 ​6. After this, enter your password and click Log In.
7. At this point the Pop-Up window will vanish and you will see a spinning circle with the Syncing TIDAL Library on it, showing your favorite TIDAL albums and tracks on the Sense Music Library.

Done! You will notice that your TIDAL has a green icon underneath the logo telling you that it is Connected.
You can now click back to your Music Icon, scroll down to TIDAL, and stream your music.
To confirm that you are connected and able to interact with TIDAL in your InnuOS 2.1 just run a simple search for an artist or song, and you will see some results with the TIDAL logo alongside it.