Qobuz is a French commercial music streaming and downloading service. It was founded in 2007 by Yves Riesel, expanded to a limited range of overseas markets, including the United Kingdom, the Netherlands, Germany, Italy and Spain, and launched in the US in May 2019. Your Innuos server and Qobuz work really well together, and once configured, you will be able to enjoy high quality music streaming and downloading via your unit. If you are connecting your and playing via a DAC this article will show you how to insert your Qobuz account credentials into your Innuos, just follow these steps:
Qobuz is a third party paid streaming service. You will need to create your account prior to adding it to your Innuos.

1. Navigate to your browser and type in the address bar my.innuos.com > and select your unit
2. In your menu select "Settings"

3. Select "Configure Qobuz" from the very bottom of the list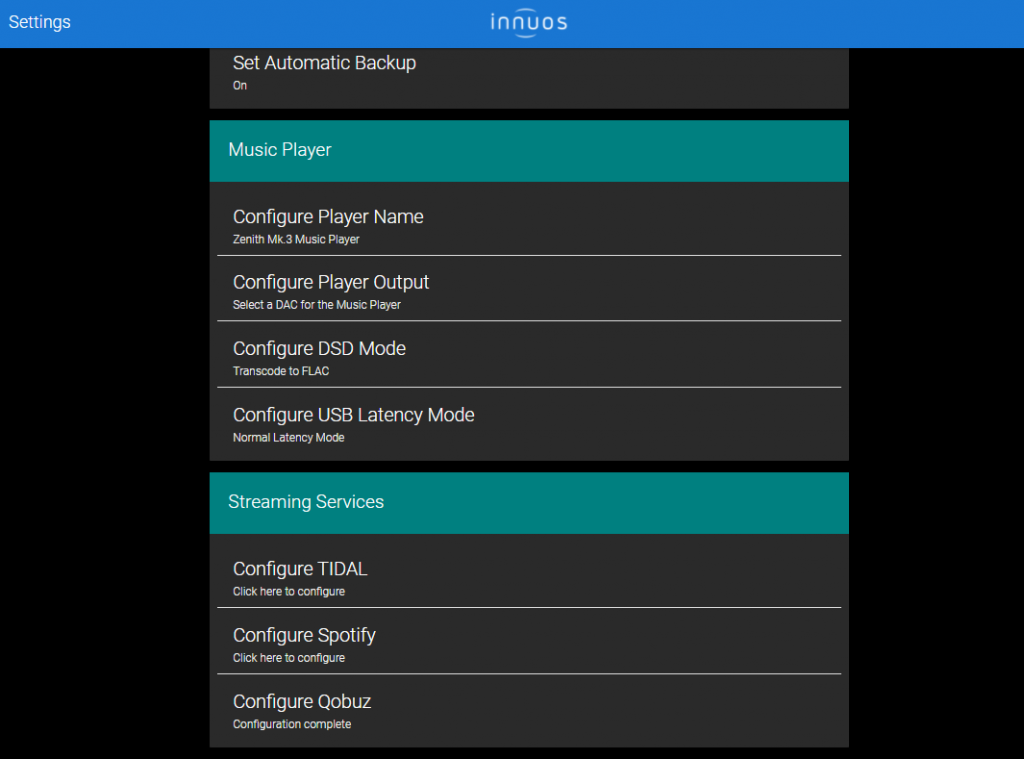 4. Now enter your user name and password from your Qobuz account
(Note: If you are using iPeng and it's advising you to make further setup/configuration to their Qobuz account, it is likely because you have entered your username in Configure Qobuz and not their email address. Make sure you populate the the Username filed with the email you used in Qobuz as opposed to just a username)

5. A confirmation pop up window will appear signaling that you are all set


You can now utilize InnuOS with your compatible DAC and compatible remote control app (such as iPeng or ROON) to play your music with Qobuz
The Qobuz username and password inserted here will not be confirmed by Innuos. You must make sure directly via the Qobuz site that your credentials are accurate so you can properly connect.