If you are using an Apple mobile device (iPhone, iPad , etc) you may come across the following pop-up message inside the new InnuOS Sense APP.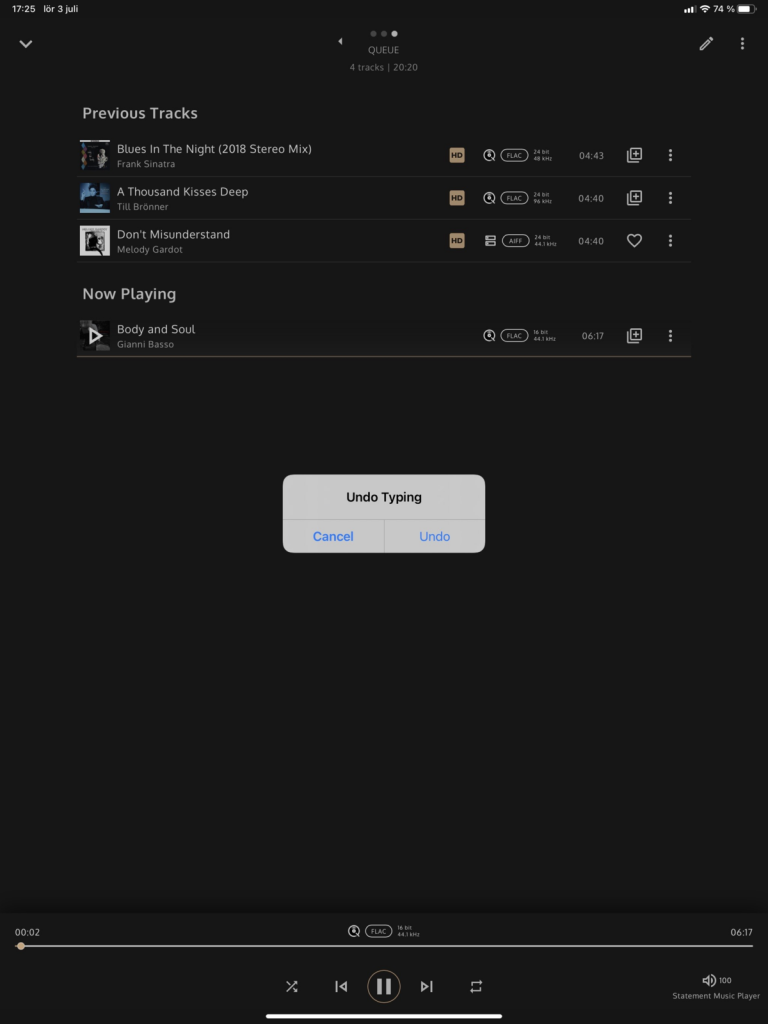 If by chance you do come across this randomly appearing message: "Undo type", do not worry, it is not a bug, nor an error with your APP. It is the "Shake to Undo" feature in iOS.

This was probably the result of you moving your device a bit too abruptly, and you can cancel it, and no harm will come to your APP or your files.
Enjoy your music!
The way that "shake to undo" works is that if you make a mistake while doing something, you can shake your iPhone or iPad to have it undo your last action.