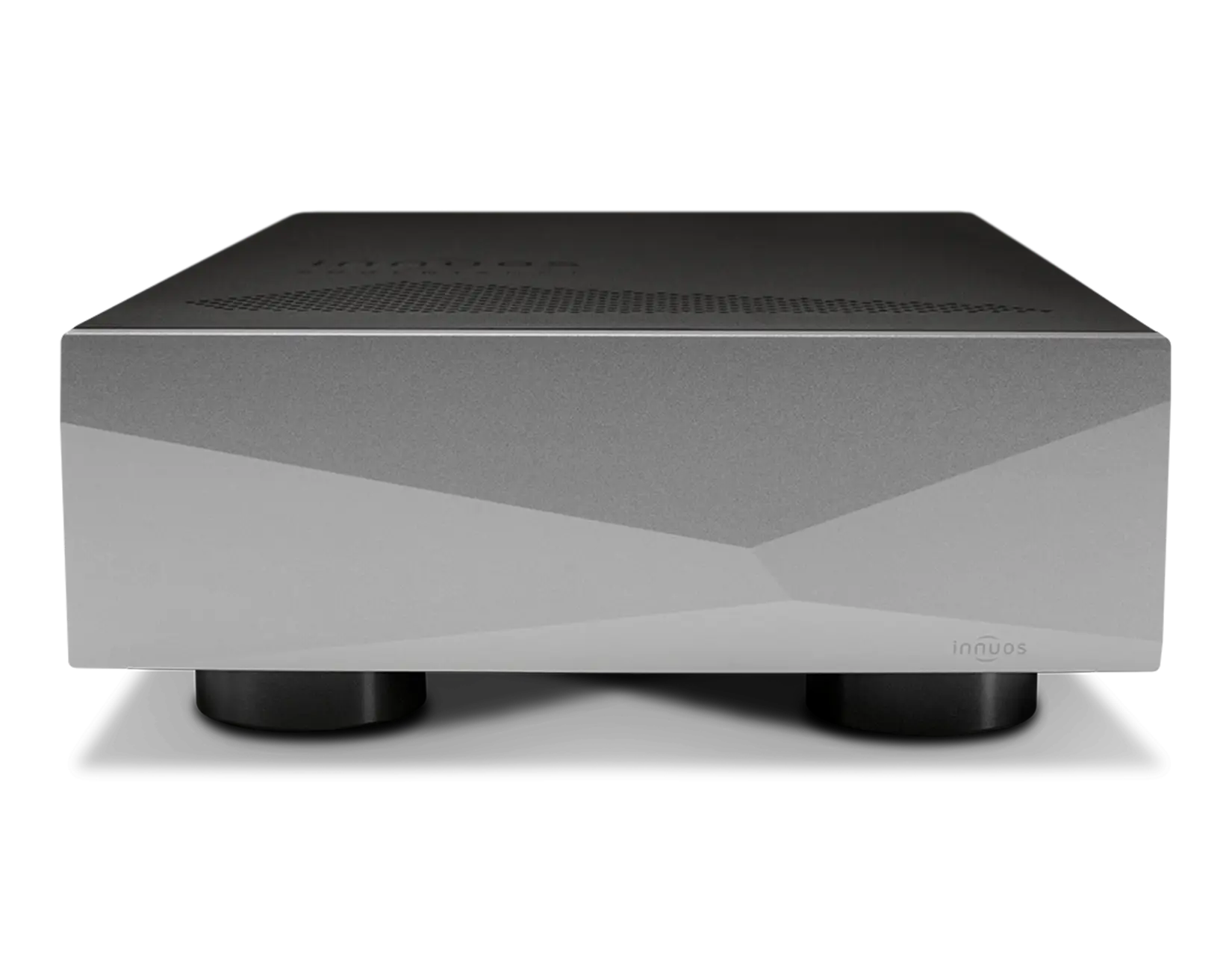 Designed from the ground up for network audio
Typical IT network switches/routers are designed with the sole purpose of taking data from A to B with a noise floor and precision that is "enough" for the rate of transmission. This is fine for data networks but when sensitive components such as DACs and Pre-Amplifiers are involved, it will have an audible impact on sound quality. PhoenixNET can improve sound quality when used with nearly any audio component, even our flagship STATEMENT music server/streamer.
The PhoenixNET is the realization of Innuos' philosophy of simplicity and signal purity applied to the network switch. Having started with improvements to the Ethernet ports' clock on our flagship Statement, Innuos has now brought the concept to a network switch design that focuses exclusively on audio use for musical details that stand out, a blacker background, better instrument separation and realism.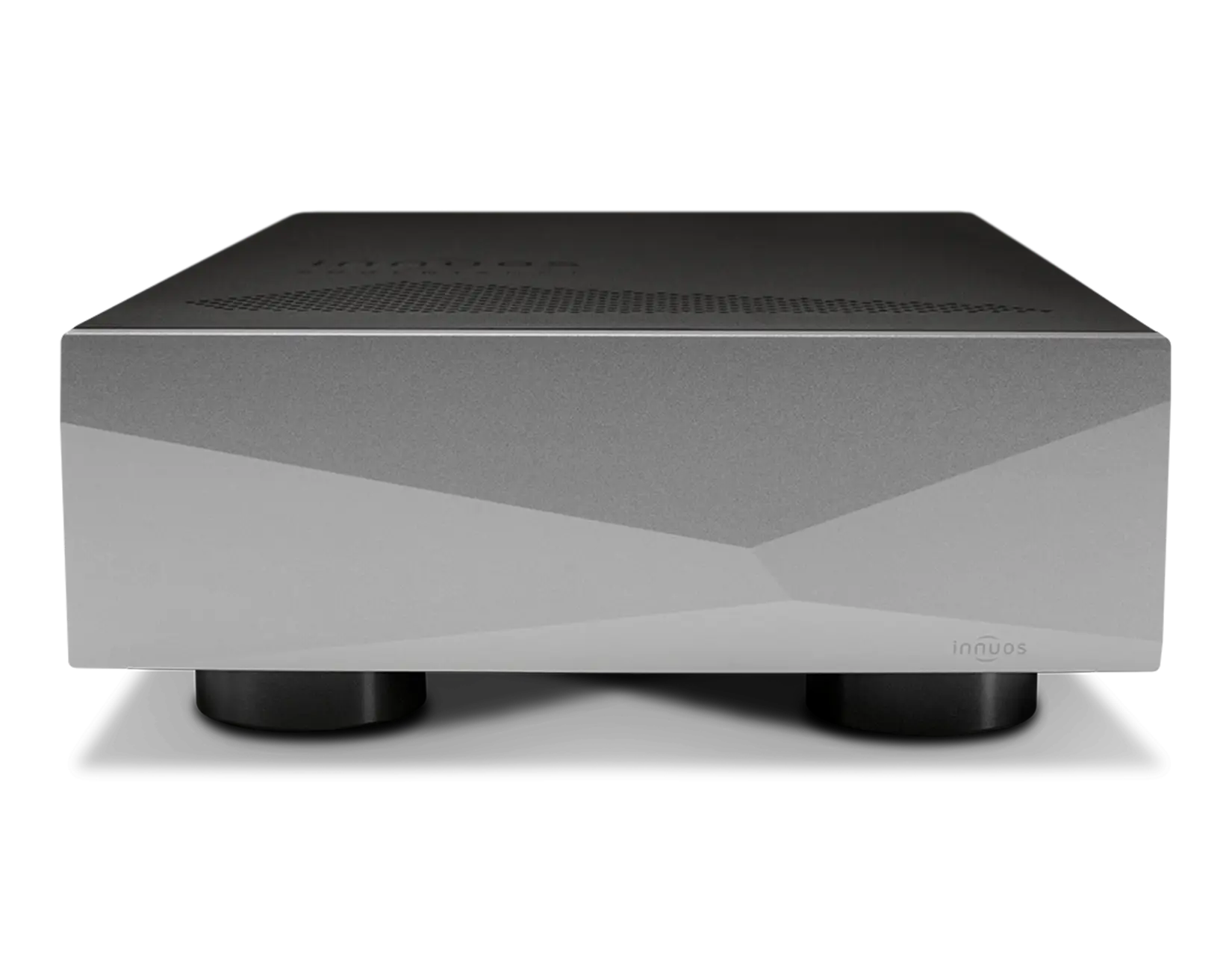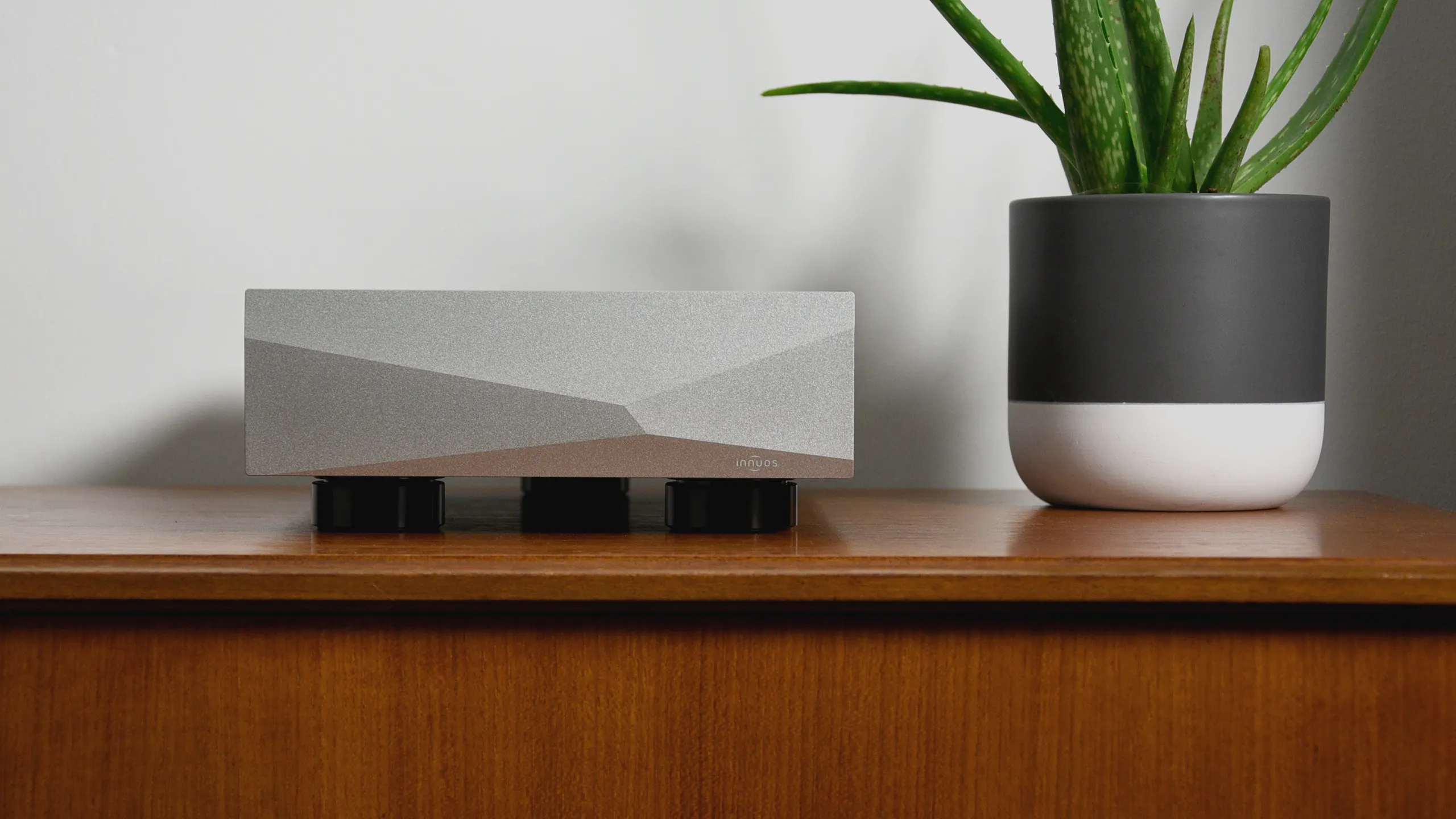 Design is focused on 4 areas: Noise, Clock, Power and Vibration.
01.
Minimize Network Switch Noise
Simpler 100mbps network switch chip results in lower operating noise floor compared to Gigabit
Network switch chip with no internal switching regulators. All 3 independent voltages supplied by internal Statement-grade linear power supply with independent ultra-low noise regulation.
Massive individual Network Isolation Transformers to further isolate from noise coming from router or connected devices
Just the right amount of Individually shielded, high quality ethernet ports soldered directly to the board with no ethernet activity lights as blinking leds introduce considerable electrical noise.
EMI absorption at the right places so that interference produced can be captured before influencing other components.
02.
Increase Clocking Precision and Stability
Using the same 3ppb 25MHz OCXO oscillator as used in the Statement, individually powered by its own linear power supply and connected directly to the network switch chip, avoiding precision losses from using external master clocks.
03.
Provide Pristine Power to the Components
Two independent STATEMENT-grade linear power supplies with Mundorf Caps to power individually the OCXO clock and the mainboard, keeping the power path short with less opportunity for EMI contamination.
04.
Minimize Vibration on Components
Vibration was managed at 3 levels: Anti-Vibration feet tuned to the resonant frequency of the chassis, top cover treatment to convert vibration captured from sound waves into small amounts of heat and sturdy RJ45 ports with silicone connection to the chassis.
Specifications
| | |
| --- | --- |
| Input | 1x RJ45 |
| Output | 3x RJ45 |
| | |
| --- | --- |
| Mains Supply | 230V AC/115V AC – 2 x Internal Linear Power Supply |
| Power Consumption | 3W when idle, 7.5W peak |
Dimensions
215mm x 342mm x 87mm (W x D x H)
Weight
5 Kg
In the box
PhoenixNET Audiophile-Grade Network Switch
Mains Cable
2m Ethernet Cable
Getting Started Guide
``The PhoenixNET exceeds the typical features of an audiophile Ethernet switch and stands as a remarkable masterpiece of design and engineering. Innuos has spared no expense in crafting a device that is both aesthetically and sonically pleasing.``
Audio Bacon Review
``I was utterly surprised by how much additional performance this still compact modestly dressed box managed to squeeze from my own rig, just as its USB sibling more than two years ago.``
PhoenixNET Review at HiFi Knights
``It feels like a critical element, the missing link between the recording and the listening experience.``
Hi-Fi + reviews the PhoenixNET
``Let's face it: we got a slap in the face that I personally still can't get over. The improvement on the system was of the same degree as for a change of DAC. Everything takes on an incarnation and an incredible relief but never in a forced way, one knows from the first seconds of listening that one finally hears the dematerialized music as one had always hoped to hear it.``
Vinyle & Audio (French)
Got a question?
WE CAN HELP