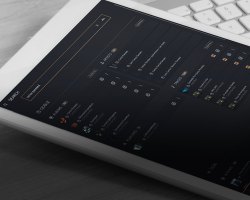 We're Hiring!
At Innuos, we are passionate about music and finding ways to achieve the full potential of digital music playback on high end sound systems. If you are looking for an opportunity to work at one of the most unique companies in Portugal, read on.
Innuos music server/streamers and network music players constantly push the boundaries of high fidelity music enjoyment and our new headquarters in the Algarve are a great place to push your the boundaries of your career. If you've got what it takes to be a part of a dynamic, diverse and international team, we want to hear from you.
Innuos has employees of 10 nationalities. We also have over 300 dealers in over 40 countries.
We want to hear from you!
Send us your CV or Resume and a cover letter about why you would be a good match for Innuos by emailing us at careers@innuos.com. If we have a position that is a good match for you, we'll be in touch.
You can follow us on social media here: