What's new with innuOS 2.2
It's been a long time since I've written a blog entry here as I do tend to spend more time around our Support and the Feedback Zone as a way to interact with the Innuos Community. However, the blog is still a great place to share information in more detail and with the release of innuOS version 2.2, I thought it would be very useful to describe in more detail the new features rather than just show a changelog and let you all explore them for yourselves…
Most of these new features were feature requests publishes in the Feedback Zone so I would like to thank you all again for your suggestions. I do go personally through each one of these myself and that is the reason it sometimes takes some time to respond but I will get back to everyone in due time. And now for the new features…
Search and Edit Artist Information
Introduced with innuOS 2.0 was the new Artist page containing an image and Bio for an Artist. This information is obtained automatically from our metadata providers but unfortunately there were cases where the system looked for the wrong artist. As such, we have now implemented the capability of editing Artist information. The system allows to either upload your own image and write your own Bio or search from online sources.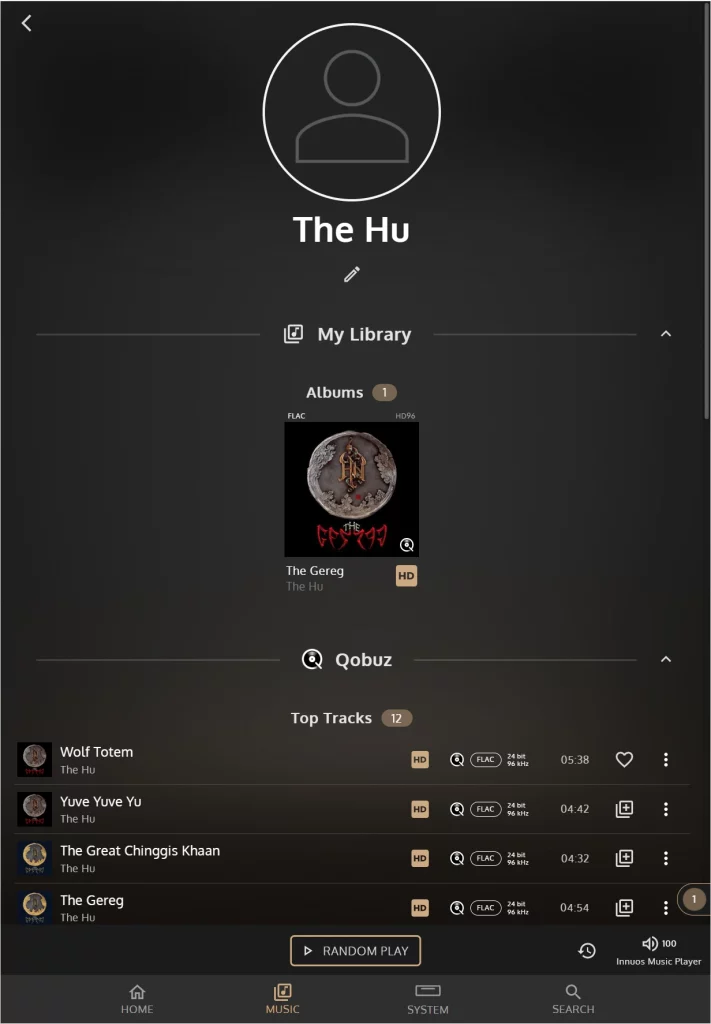 Search New Album Data
Additionally to Artists, innuOS now allows to fetch album data directly from our metadata providers. This is particularly useful for albums with poor or non-existent metadata. When editing an album, a new option "Search online" is available. You can change the default Artist and Album title so you can find the specific album you are looking for. If there are multiple versions of an album with the same name and artist, you can further select "Search with tracks" and type some track titles to further refine results. Once results come in, select the version you want and click the "Save this Info" button. All album and track data will be updated automatically.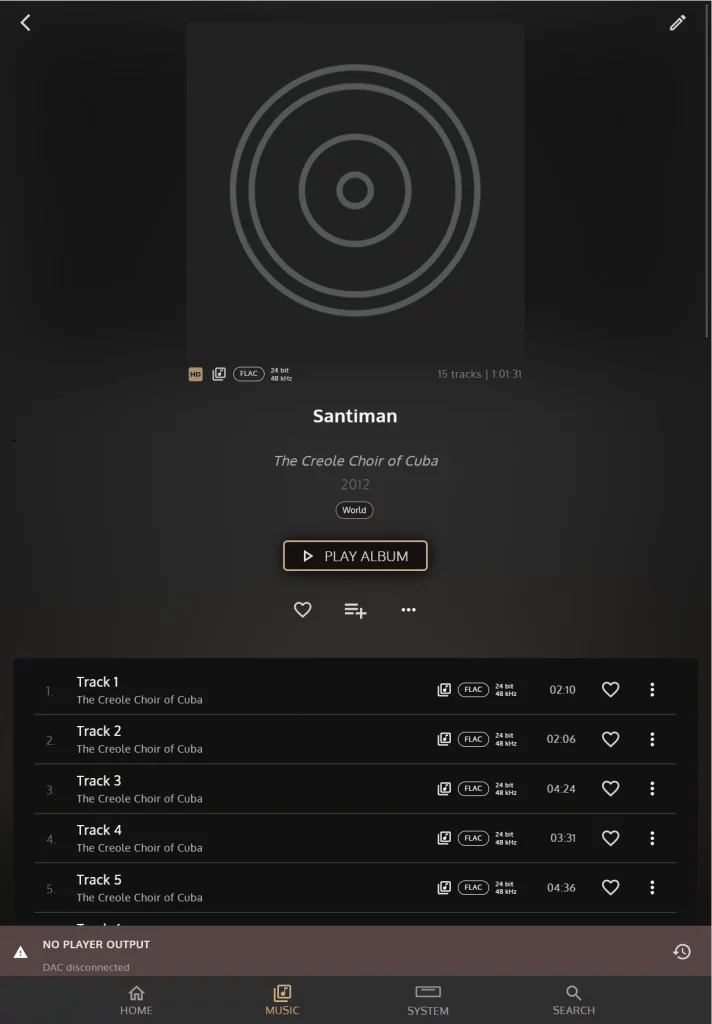 Display PDF Booklets if available
If your albums contain a PDF booklet you will now be able to see it when opening the album. If a booklet is found, the Booklets Icon will be available and you can browse through one or more booklets for your album.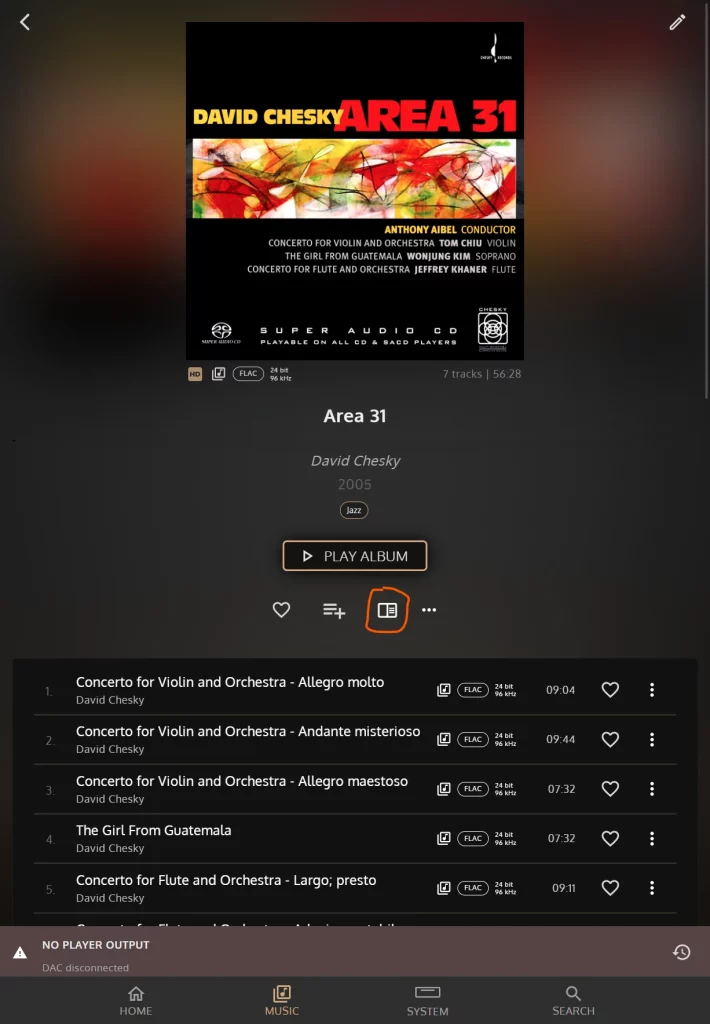 Show alternative covers on Albums
If the album folder contains further images for the album, these can now be displayed when clicking on the album cover when opening an album.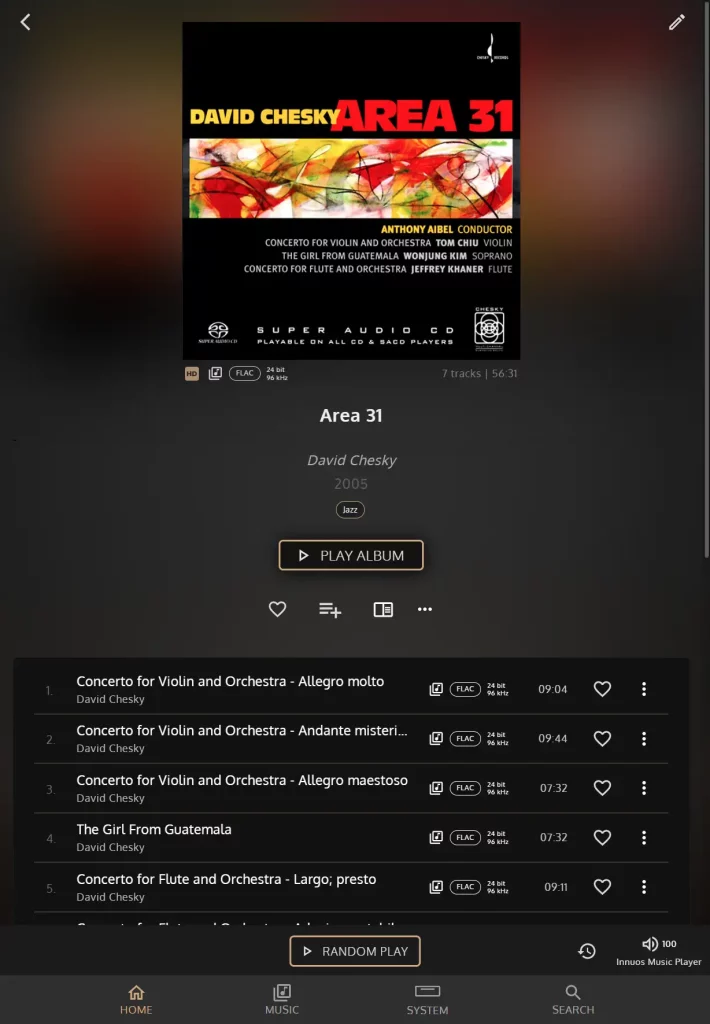 Get albums images automatically when importing music containing no covers
There are cases when music being imported contains the album metadata but do not contain any embedded covers or cover files on the same folder. Previously, innuOS would just provide a generic cover for that album but no more. If innuOS does not detect any covers for a given album, it will automatically connect to the metadata providers to obtain one for the album. Your imported music will look a lot tidier on the Music Library now!
Allow playing a single track from an album
Up until now, when clicking on an album track, that track and the following tracks of the album would be added to the queue. While this default behaviour will still occur, there is now a new option to play just the track.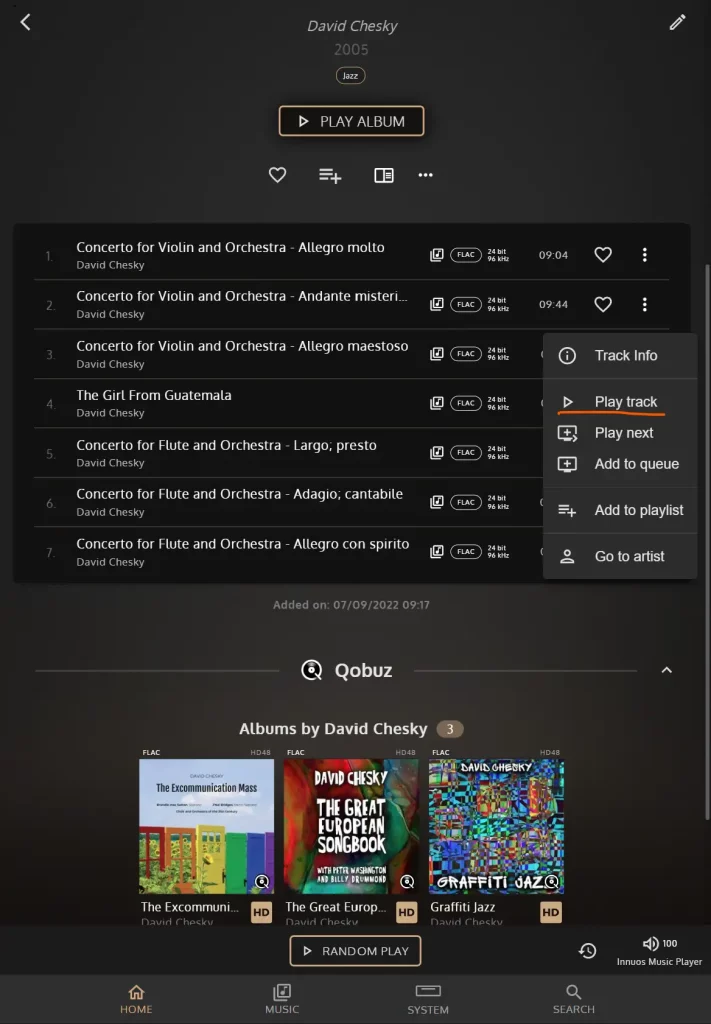 System Modes and new HQPlayer NAA Endpoint
System modes allow to more easily choose if you want to user your system as a standalone main music server or as an endpoint connecting to another server. In summary the options are:
Standalone mode

innuOS mode – Use your system with innuOS and the Sense App to manage your music library and playback system
Roon mode – Use your system as a Roon Core

Endpoint mode

Squeezelite mode – Use this system as a Squeezelite player only connecting to another Innuos Server in the house or any other Logitech Media Server enabled music server
Roon bridge mode – Use this system as a Roon player connecting to a separate Roon Core
HQPlayer NAA mode – Use this system as a HQPlayer NAA connected to a separate HQPlayer server
The new feature is now the ability to use your Innuos system as a HQPlayer NAA streamer. This will be sure to please the many HQPlayer fans out there!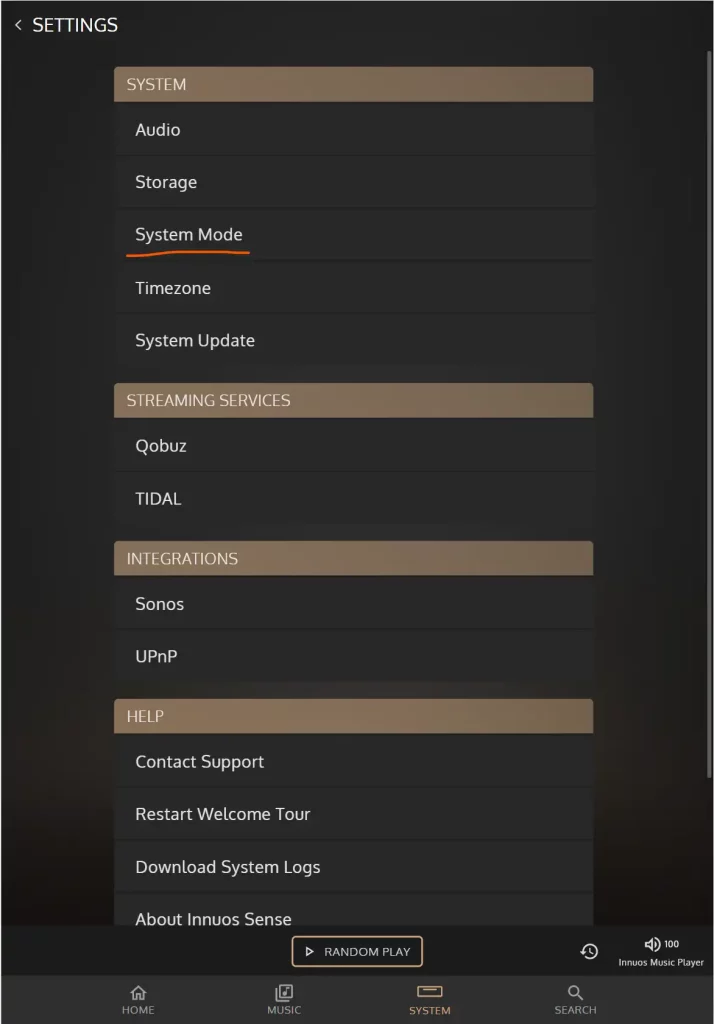 There's a lot more small enhancements and fixes that should be able to provide an improved experience to all of you. Next in line for version 2.3 will be additional streaming services Deezer, High Resolution Audio and iDagio as well as the MQA Software Decoder for TIDAL and local MQA files. Stay tuned!