Exploring Internet Radio
In this post we will look into the integration of Internet Radio Services into innuOS 2.0. This will bring a fresh face to the Internet Radio integration so many of our users love.
The development team focused on providing an even easier interactions with Radio, introducing the concept of Radio Presets (including a widget for the Home page), an easier and more accessible Search and a comprehensive catalogue to browser for Radios. We are also keeping integration with CD Quality streaming with Radio Paradise, with more services being worked on such as BBC Sounds.
Radio Presets
One of the features I always loved from the now discontinued Squeezebox Radio were the 6 preset buttons available on the device that could start playing my favourite radios at a click of a button. With innuOS 2.0, we wanted to mimic that experience the best we can with Radio Presets. Basically, you can mark a Radio Station as a Favorite which will show that Radio on the Radio Presets widget present at the Home Page and the Radio Page.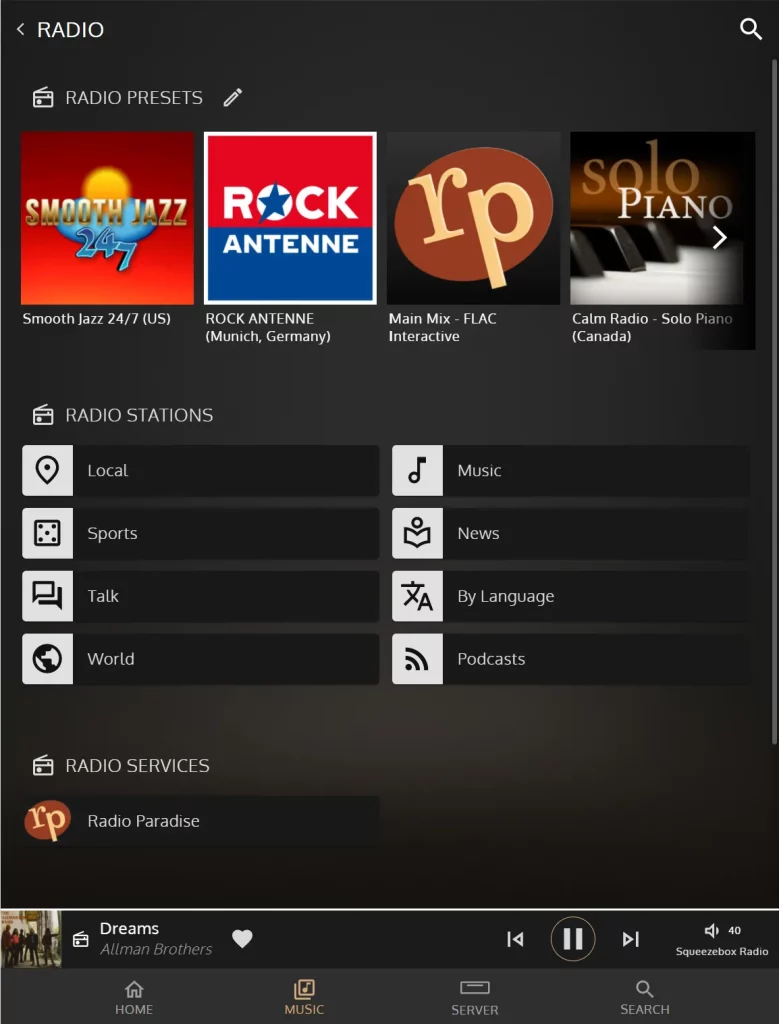 You can reorder the list and also rename the station names appropriately by editing the Radio Presets on the Radio Home. Reordering can be done by simply dragging and dropping.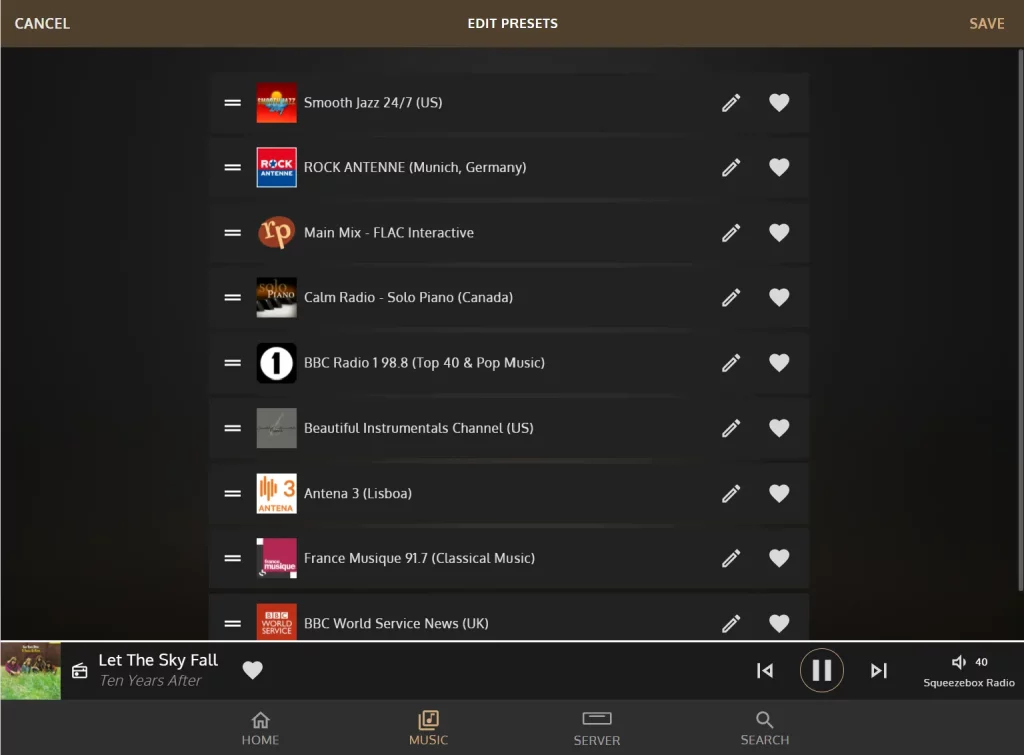 Search Radio Stations and Podcasts
Radio and Podcast search is now conveniently positioned on the top right of the screen. Start typing in and the system will automatically start to search based on your input. Search results will include both Radio Stations and Podcasts. Naturally you can add any station to your presets from here.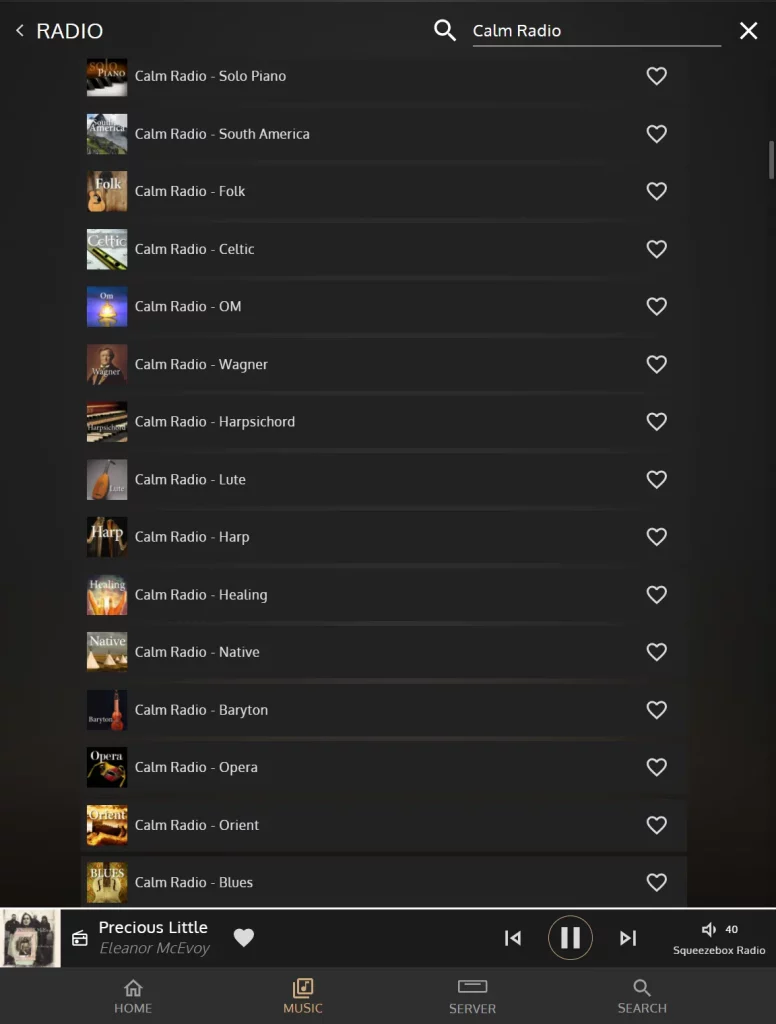 What may be surprising (although it's available already on the existing innuOS 1.x) is that you can actually search by an Artist. Type In "Beethoven" and it will recognize Ludwig Van Beethoven as an Artist. Click on that and a number of radio station and podcast results will show that have played music from the Artist. This can be quite handy to find stations playing music you like as they will tend to play from other artists within the same genre.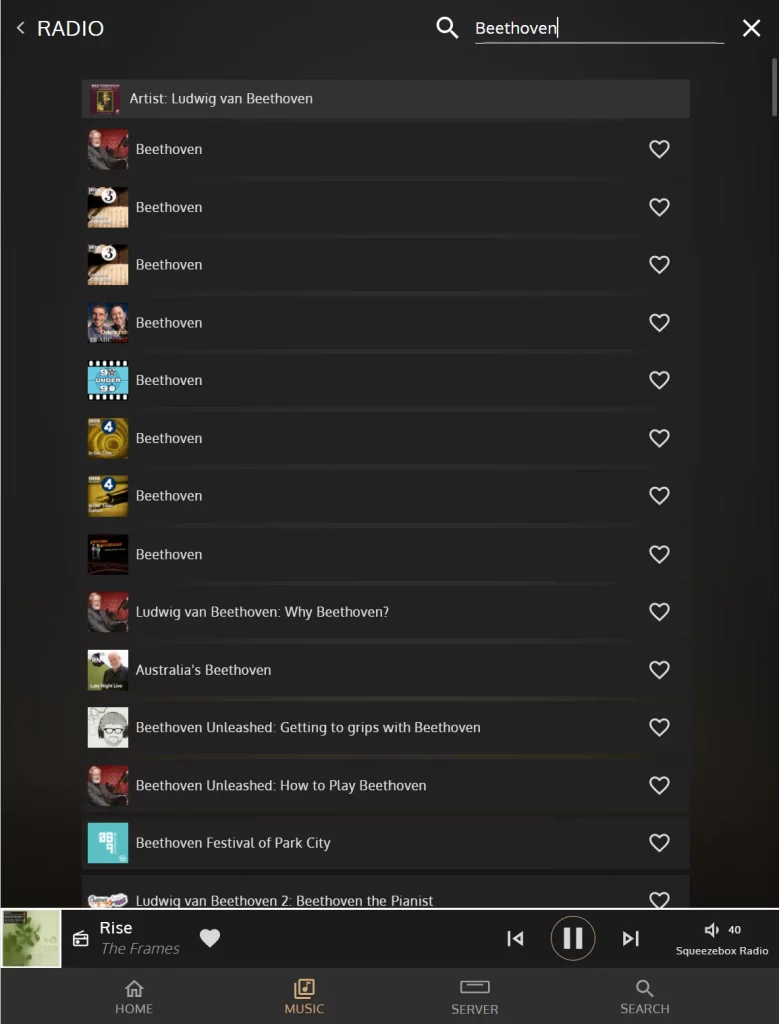 Browsing the Radio Stations / Podcasts
The Radio Station catalogue used is still TuneIn via the Logitech Media Server so the structure should be familiar to any of Innuos users. You can also browse for your favourite podcasts if they are available on the TuneIn platform. For now the functionality is still a bit basic – just browse the podcasts and choose and episode to play. This is an area we will be looking in depth to provide a better podcasting experience.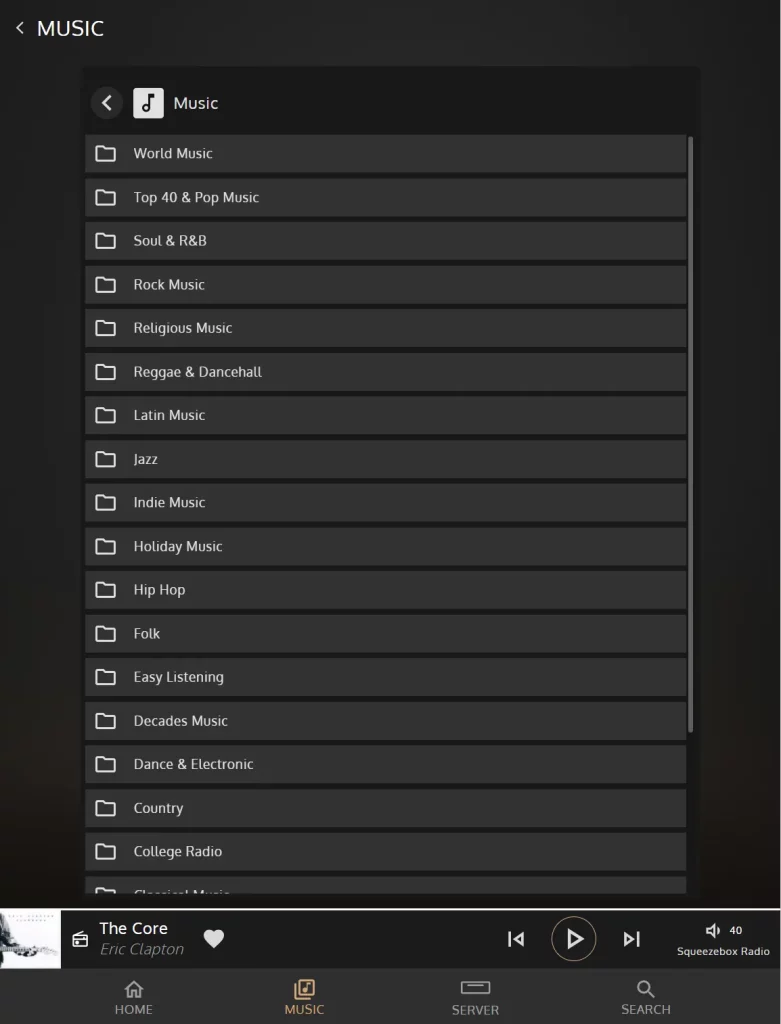 Unfortunately, this means UK users will have some stations outside the UK restricted for the moment. As a workaround, if you have the URL for the radio you wish, you can click on Radio URL and insert it. Once it's playing, you can add it to your presets.
Radio Services
This is an area we will be looking to expand in the future adding services such as BBC Sounds and others. For now, you can find here the 4 mixes available from Radio Paradise (Main Mix, Mellow Mix, Rock Mix and Eclectic Mix). You have access to the Interactive Streams in CD quality FLAC allowing you to skip tracks and getting album cover and information for the tracks being played.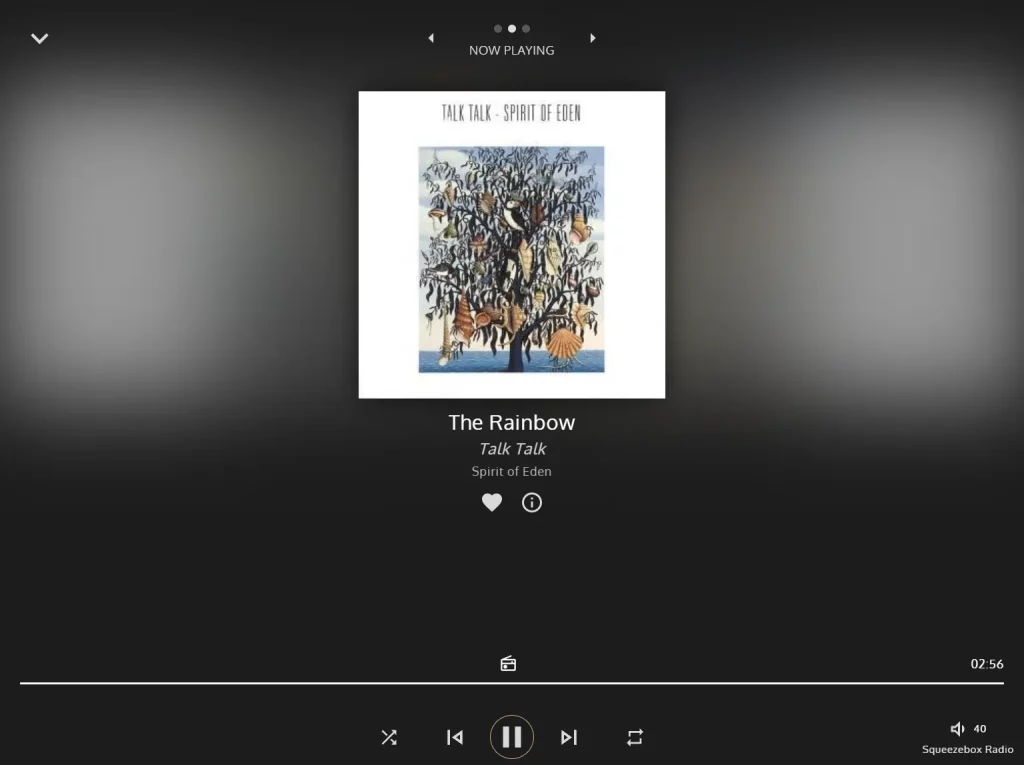 Your Questions Answered
Here are this week's questions:
Any chance of a lyrics service built-in?
Not for launch for innuOS 2.0 but it's certainly an interesting feature. We will include on our website a Feature Requests page where users can provide requests and vote for their preferred features so the team can have a better ideia of what features are most requested and implement those first.
Will 2.0 include any multiroom control functions like Roon?
The platform is based on Logitech Media Server which is already multi-room, even on version 1.x. I believe the question is likely more towards the ability of integrating different protocols to control devices, like other streamers, Chromecast, Sonos and others. For now we will only support Squeezebox/Squezelite based devices. However, we do have as a priority to integrate other protocols like UPnP but they will not be available at launch.
I thought there was to be an invitation or option for public to beta test 2.0?
Beta testing for the moment is not public but rather by invitation. You can contact us via support@innuos.com if you are interested in being Beta Testers. As we gradually expand the number of Beta Test users, we will contact those who have registered to install it. This still involves some manual work via remote session to update an existing server from innuOS 1.x to innuOS 2. We will still launch updates 1.4.8 and 1.4.9 which finalise all the platform preparations for innuOS 2.0.
That's all for this week. Thank you for being here and see you next week!
Nuno