If you are using a music network streamer such as Auralic, Linn, Lumin, Naim, Moon and many others which connect to a UPnP server, you will use the streamer's recommended or native app to play music from the Innuos Server. The Innuos UPnP Server should automatically be listed as a UPnP source allowing you to access the music stored on the Music Server. Do note that any streaming services server integrations must be provided by the streamer manufacturer's app as well. Please follow the steps below in order to configure the UPnP server integration in your Innuos Music Server:
1. Go to your innuOS dashboard via my.innuos.com or the Innuos Sense app and then to SERVER > SETTINGS > INTEGRATIONS > UPnP;
2. Switch to "On" to enable the innuOS UPnP server integration. The system will now scan the Music Library and make it available on the network for any compliant UPnP client device/app via the built-in UPnP server. Please allow a few minutes to complete;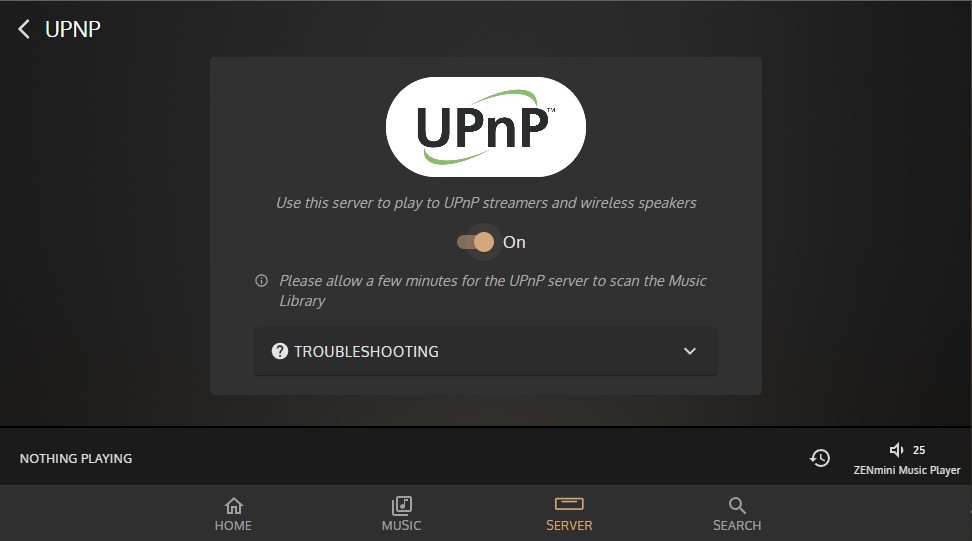 3. Go to your network streamer's dashboard or remote control app and search for UPnP server sources. You should be able find your Innuos Server, connect to it and then browse and play the Music Library on the Innuos Server.
4. (optional) On any Windows PC you should also be able to find the Innuos server listed as a "Media Device" when browsing the Network section on File Explorer. Please note that by default if you try to open it through that media device entry you'll be redirected to the internal UPnP server dashboard page. You may however right-click it and select "Open Media Player" to use the legacy Windows Media Player app to play from it;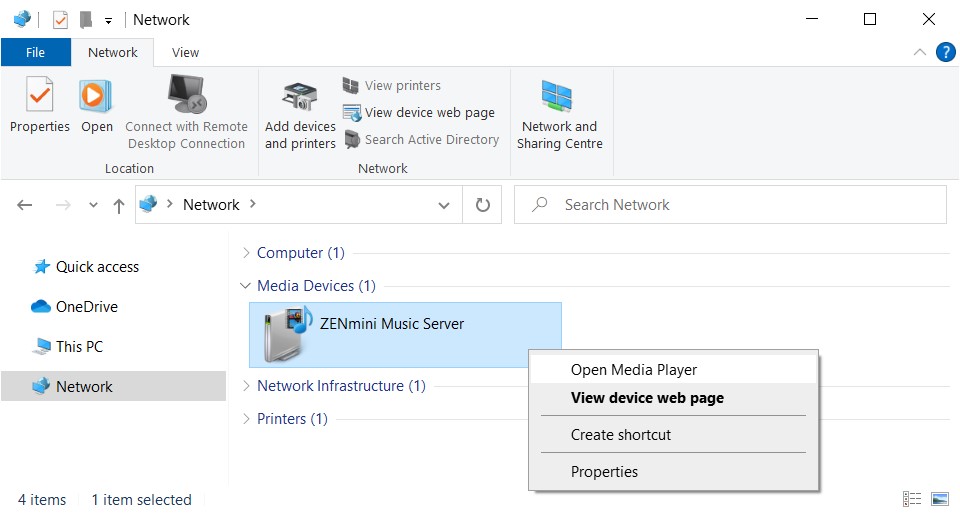 5. (optional) You may also use any other UPnP compliant client app on any device on the same network to find available UPnP servers on the network and connect to it. An example screenshot follows for the free opensource VLC player app on a Windows PC.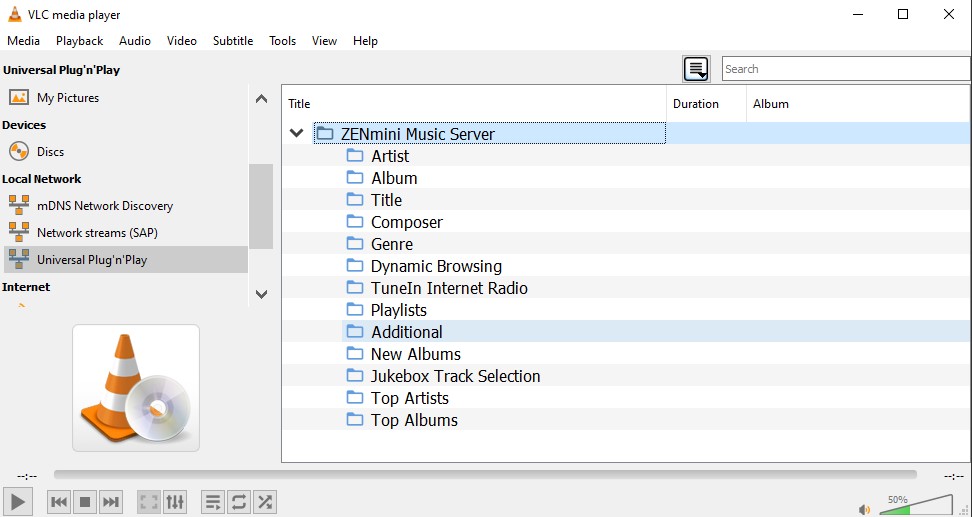 Done!